Greg Polisseni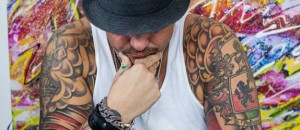 Gregory Eugene Polisseni was born on January 16, 1970. His father, Gene Polisseni, who passed away in 2001, was a prominent businessman and philanthropist. His mother, Wanda Polisseni, is a businesswoman and philanthropist. He has an older brother and sister. In 1983, when Greg was 13 years old, he and his family lost their 18 year old sister in a car accident. Greg graduated from Fairport High School in 1988 and St. Bonaventure University in 1993 with a degree in Marketing and Fine Art.
Born in Rochester, New York, Greg lived in Irondequoit until he was 7 years old when his parents moved the family to Loveland, Ohio to open the Cincinnati area branch of a company called Paychex. In 1980, the family moved back to Rochester where his parents helped build Paychex, Inc. into a billion dollar company. The youngest of 4 children, Greg was very active in sports, hobbies and art. While as a senior in high school, he was accepted to The Art Institute of California to study fine art and graphic design, but instead chose to focus more on business through education and internships.
After graduating from St. Bonaventure University, Greg worked in sales in the Rochester area before opening his own graphic design business. While running this business, he realized his passion for the entertainment industry was growing, and around 1997 he began marketing and promoting several music groups in the Western New York area. He opened Java Records, a music cafe in Buffalo, New York where these groups would perform.
In 2004, Greg was introduced to his true passion, filmmaking, when he was asked to executive produce The Attic, a thriller starring Tom Malloy, John Savage, Jason Lewis and Elizabeth Moss. After that came a film based on a true story and filmed in Rochester called The Alphabet Killer starring Timothy Hutton, Tom Malloy, Eliza Dushku, Cary Elwes, and Michael Ironside. Greg has participated in various other projects including a TV pilot, and is in pre-production for 2 more films. In addition to the movie industry, Greg assists his family with various business operations.
Greg has been active in numerous charitable causes since high school and as part of his family's foundation, The Polisseni Foundation, in honor of his late father and sister. He has been instrumental in creating facilities in the Western region of New York that assist in law enforcement, health care, and civil improvement.